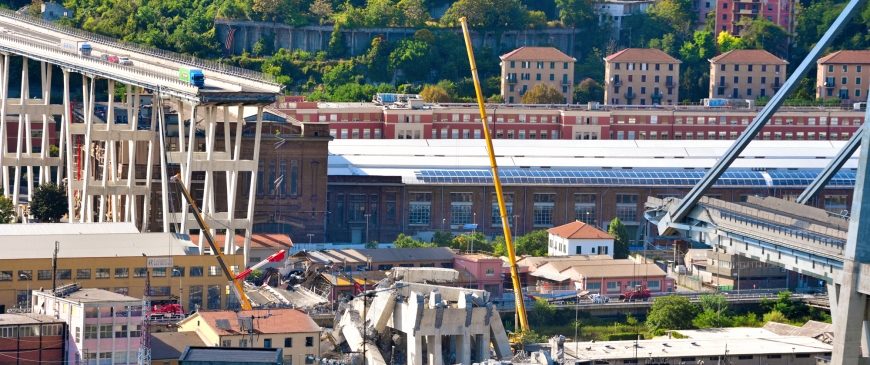 EU rejects claim Genoa bridge collapse linked to its spending rules
Luigi Scazzieri, a specialist in EU-Italy relations at the Centre for European Reform, said Salvini's remarks were clearly "trying to deflect all kinds of responsibility", but may strike a chord with Italian voters weary of austerity. "The commission is approaching this as a technicality. Salvini is making a broader political point, which will resonate much more with Italians," Scazzieri said.
"It is clearly a simplistic [argument] and a wrong one, but people will see that since 2010 we have had spending cuts in so many areas and that is because of the constraints we have because of the euro.
"Salvini, probably, can make quite a good deal of political capital from it. The ones who are at risk are the Five Star, because they have previously ridiculed the idea that that specific bridge was in danger and they have a longstanding opposition to infrastructure projects."
...Scazzieri thinks the conflict will not be pushed too far, in the hope of securing concessions from Brussels. "The idea is to concoct some kind of confrontation because they need that politically in domestic terms."