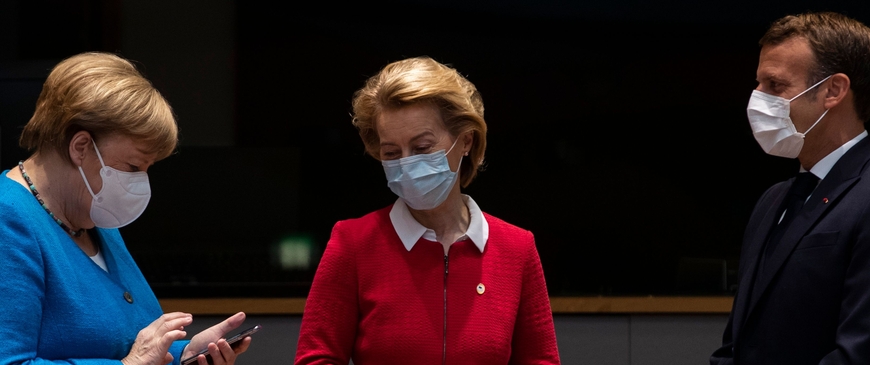 EU chaos a result of OWN shambolic leadership decisions - 'Got what you paid for!'
Camino Mortera-Martinez, a senior research fellow at the Centre for European Reform, said if EU governments were wondering who appointed such unsuitable people to such important positions, they do not have far to look.
Ms Mortera-Martinez said even the nominees were surprised to see their names put forward for the top jobs when the new leadership team was formed after the European elections in 2019.She said: "None of the EU's new leaders were first choices. "This had little to do with their seniority and experience, and everything to do with the ever-complex world of EU politics, where consensus, institutional turf wars and quotas often trump political strategy."
She continued: "The combination of factors that have to be considered make choosing the right candidates for the job difficult at the best of times.
"But at worst, it weakens the EU both internally, by pitching governments against the Brussels institutions, and externally, by failing to show a coherent front to the world.
"The current problems with the EU leadership are a direct result of the inability, or unwillingness, of European governments to agree on a team that had a clear and strong vision for Europe."
...Ms Mortera-Martinez said: "EU governments are upset about the way Von der Leyen has managed the vaccine fiasco.
"Some are livid at Borrell's seemingly free-standing diplomacy.
"But they are simply getting what they paid for.
"In patching together a leadership team with no clear common plan or direction, leaders were setting themselves up for failure."