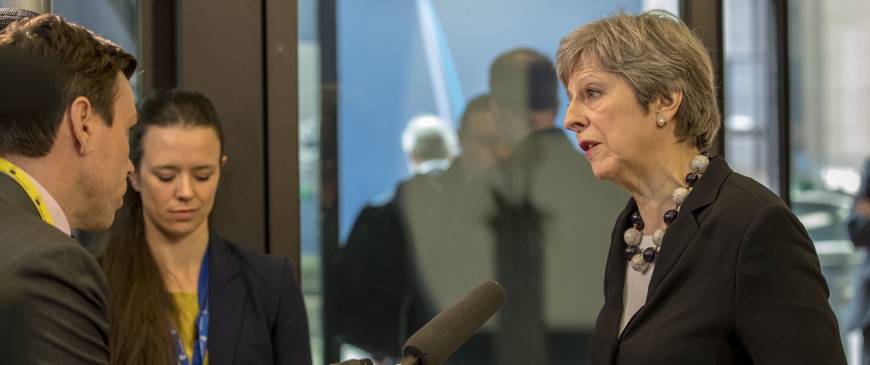 Could Theresa May get away with a customs union climbdown?
Sam Lowe, from the Centre for European Reform, has highlighted a number of ways the UK-EU customs union could be markedly better than what Turkey has. For example, there could be a mechanism by which the UK is "substantively consulted" before the EU enters trade talks, which he acknowledges is possible given the "heft" Brussels would get from having Brexit Britain "on its team in future FTA talks". Another idea is to require the EU to use its "best endeavour to ensure the UK is party" to its future trade deals. "The UK's international standing provides reason to assume that future FTA partners will think twice before treating the UK like Turkey," he stresses.
However, the price of such an arrangement is that Mrs May's totemic "Global Britain" agenda would be constrained. The CER's trade wonk acknowledges that the UK would be unable to lower its import tariffs on goods, but it would be "entirely free to negotiate new arrangements covering services, investment, data, government procurement and intellectual property". He goes on to add: "The UK could still play a prominent role in driving forward the plurilateral Trade in Services Agreement which aims to liberalise the worldwide trade in services such as financial services, telecommunications, and transport – an expressed desire of Liam Fox – for example. While not being able to offer concessions on goods may make it more difficult for the UK to negotiate new trade agreements, it would not prevent it from doing so."