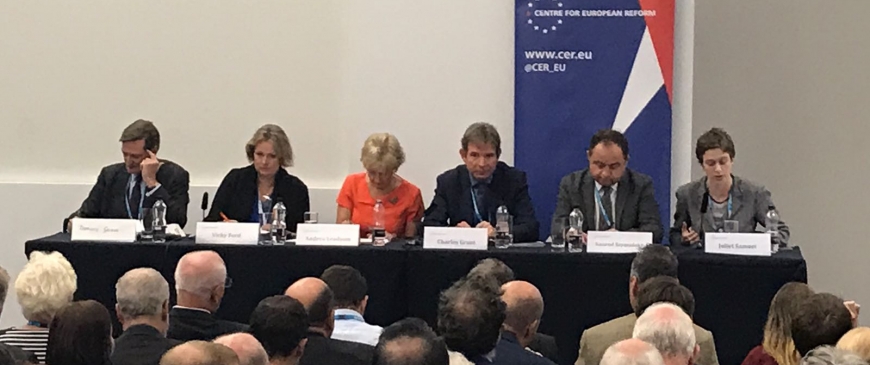 Boris Johnson is 'fantastic', says Andrea Leadsom, amid Tory leadership unrest
Ms Leadsom, an ardent Brexiteer, told the Centre for European Reform (CER) fringe event she would remain in the cabinet "as long as the Prime Minister wants" after she diverged from Tory policy by saying the UK would take back control of its "money, borders, laws" by its official exit from the bloc in 2019.
Speaking at the CER fringe event on Brexit, the Commons leader said: "In terms of myself and can I stay in the cabinet, it's absolutely clear I shall be in the cabinet just as long as the Prime Minister wants me to be.
"I can also assure you that the same is true of Boris." 
"I think he is fantastic but I would love him to go to the parliamentary hairdresser."
Tory MP Vicky Ford, a former MEP, told the same event that one of the biggest risks to a successful Brexit would be a leadership contest.