Sam Lowe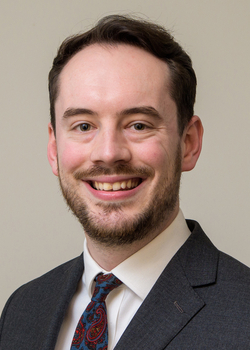 Areas of expertise
International trade, European trade policy, rules of origin, the single market, Brexit, environmental co-operation, investor-state dispute settlement.
T3VyIHJlc2VhcmNoZXJzIGNhbiBiZSByZWFjaGVkIHZpYSBlbWFpbCB1bmRlciBbZmlyc3RuYW1lXUBjZXIuZXU=
Sam Lowe is a research fellow at the Centre for European Reform. He works on trade issues, with a focus on Brexit, customs and regulatory barriers. Prior to joining the CER, he led work on trade, Brexit and environmental issues for Friends of the Earth and is a co-founder of the UK Trade Forum. He holds an MA in Conflict, Governance and International Development, and a BA in International Development, from the University of East Anglia. 
Sam comments regularly on trade issues in the print and broadcast media, including the Financial Times, The Times, The Guardian and BBC Newsnight. He has given oral evidence to Parliament's International Trade and Environmental Audit select committees on the subject of a potential future UK-US trade agreement.
Sam Lowe can be followed on twitter at @SamuelMarcLowe