Agata Gostyńska-Jakubowska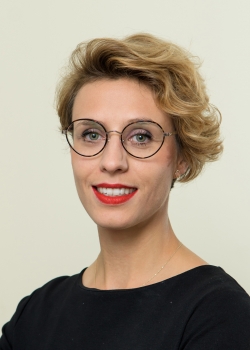 Areas of expertise
European Parliament, European Council, European Commission, rotating presidency of the EU Council, inter-institutional relations, Lisbon Treaty, Economic and Monetary Union, differentiated integration, Polish European Policy.
T3VyIHJlc2VhcmNoZXJzIGNhbiBiZSByZWFjaGVkIHZpYSBlbWFpbCB1bmRlciBbZmlyc3RuYW1lXUBjZXIuZXU=
Agata Gostyńska-Jakubowska is a senior research fellow at the Centre for European Reform. Agata works on the EU institutional architecture, EU decision making process, institutional dimension of the EU economic governance, differentiated integration and on Polish European policy.
Before joining the CER, Agata worked as a senior research fellow at the Polish Institute of International Affairs in Warsaw where she dealt with the EU institutional affairs. She provided recommendations for the Polish government on how to strengthen its position on the EU stage and enhanced media knowledge on EU affairs. She has participated in numerous collaborative projects funded by i.a. International Visegrad Fund, the European Commission (under the EU Seventh Framework Programme), as well as by Norway grants. She holds masters degrees in law and international relations, both obtained at Warsaw University.
Agata Gostyńska-Jakubowska can be followed on twitter at @AgataGostynska