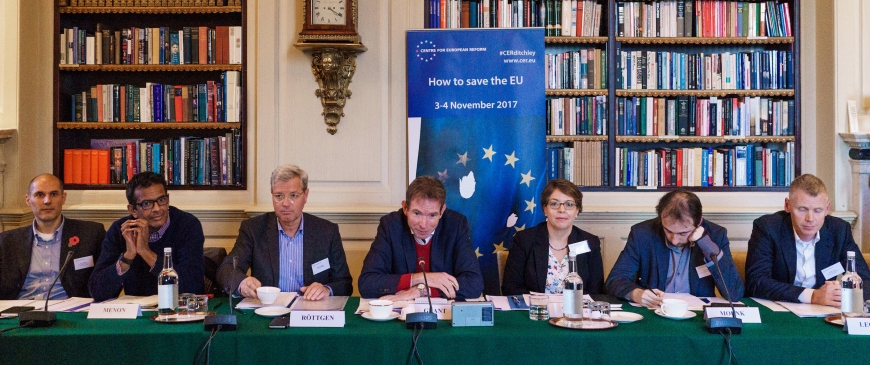 Conference on 'How to save the EU?'
View tweets and photos from the conference here.
Speakers included: László Andor, Barry Eichengreen, Heather Grabbe, François Heisbourg, Philippe Legrain, Catherine L Mann, Anand Menon, Luuk van Middelaar, Yascha Mounk, Tomáš Prouza, Norbert Röttgen, Ludger Schuknecht, Brad Setser, Constanze Stelzenmüller, Poul Thomsen, Adam Tooze, Paul Tucker, Adair Turner, Jordi Vaquer, Stefanie Walter and Jeromin Zettelmeyer.